Enjoy inspired moments of harmony
A sophisticated Tuscan ambience
Standing majestically in beautiful parkland, Villa Eleonora is an aristocratic 17th-century villa offering the discerning traveler Tuscan living at its finest in a sophisticated ambience with 7 luxurious guestrooms for up to 14 guests.
The large and spacious frescoed rooms filled with antique furnishings offer an air of elegance throughout where modern conveniences blend beautifully with the rich heritage of this ancient family home.
Charm and character around throughout grand reception rooms which include a magnificent drawing room, cozy TV lounge, card room, Tuscan kitchen, breakfast room and elegant dining room.
The villa is nestled in the midst of tranquil Italian gardens through which flows a freshwater brook into two small lakes overlooked by shady weeping willow trees.
The Grand cypress trees and fragrant lemon and herb gardens create the perfect backdrop to the private swimming pool.
More Details
DOWNLOAD OUR DETAILED BROCHURE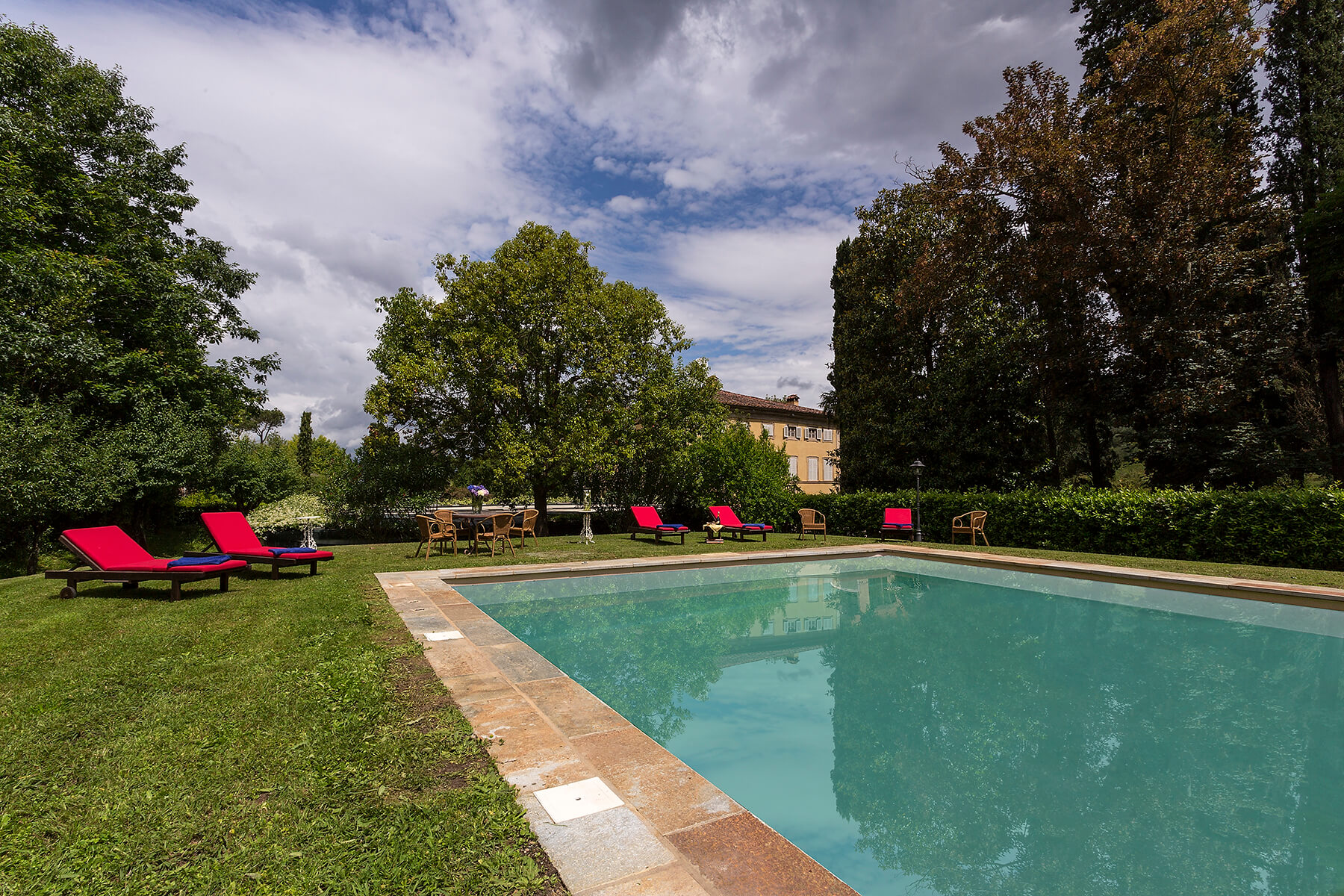 Discover the magical beauty of Villa Eleonora and enjoy inspired moments of harmony, relaxation and refinement.
Built in 1624, Villa Eleonora is set in a verdant valley in the southern hills of Lucca and was once summer residence to Count Cosimo Bernardini.
Chef service
Concierge service
Floodlit pool (20m x 10m x 1,5m to 3m)
Alfresco dining
Italian style garden
Water features
Private covered parking
2 private pounds
Gazebo
We don't stop at finding you the right property, we also assist you with tailor made,
once in a lifetime vacation experiences.