THE BIRTHPLACE OF RENAISSANCE
WHERE THE SCENIC TUSCAN COUNTRYSIDE MEETS THE SHIMMERING BLUE WATERS OF THE MEDITERRANEAN
Tuscany's ideal rural setting, stunning landscapes, and breathtaking views have enchanted people for centuries. It is not by chance that it is heralded as the birthplace of the Renaissance, and has been home to some of the most influential people in the history of arts and science, such as Dante, Petrarca, Botticelli, Giotto, Donatello, Michelangelo, Da Vinci, Puccini, and many others.
Capalbio is an enchanting Medieval village, in the province of Grosseto, a few kilometers from the captivating Mediteranean coast, in the southernmost part of Tuscany, Italy. This picturesque, ancient village, perched on the hilltops, is one of the highlights of the Maremma region.
Modern Art Oasis boasts an exceptional spot where the scenic Tuscan countryside meets the shimmering blue waters of the Mediterranean. The moment you step foot on the estate, Modern Art Oasis will win you over. The grounds are carpeted with olive groves and cypresses, overlooking vast plains of wheat fields and vineyards, stretching all the way to the sea.
The villa's spacious bright interiors, vast outdoor terrace with covered dining and lounge areas, a modern swimming pool, and private garden, were designed with the utmost attention to detail. Luxury, comfort, serenity, and beauty are at the heart of Modern Art Oasis's remarkable experience.
More Details
DOWNLOAD OUR DETAILED BROCHURE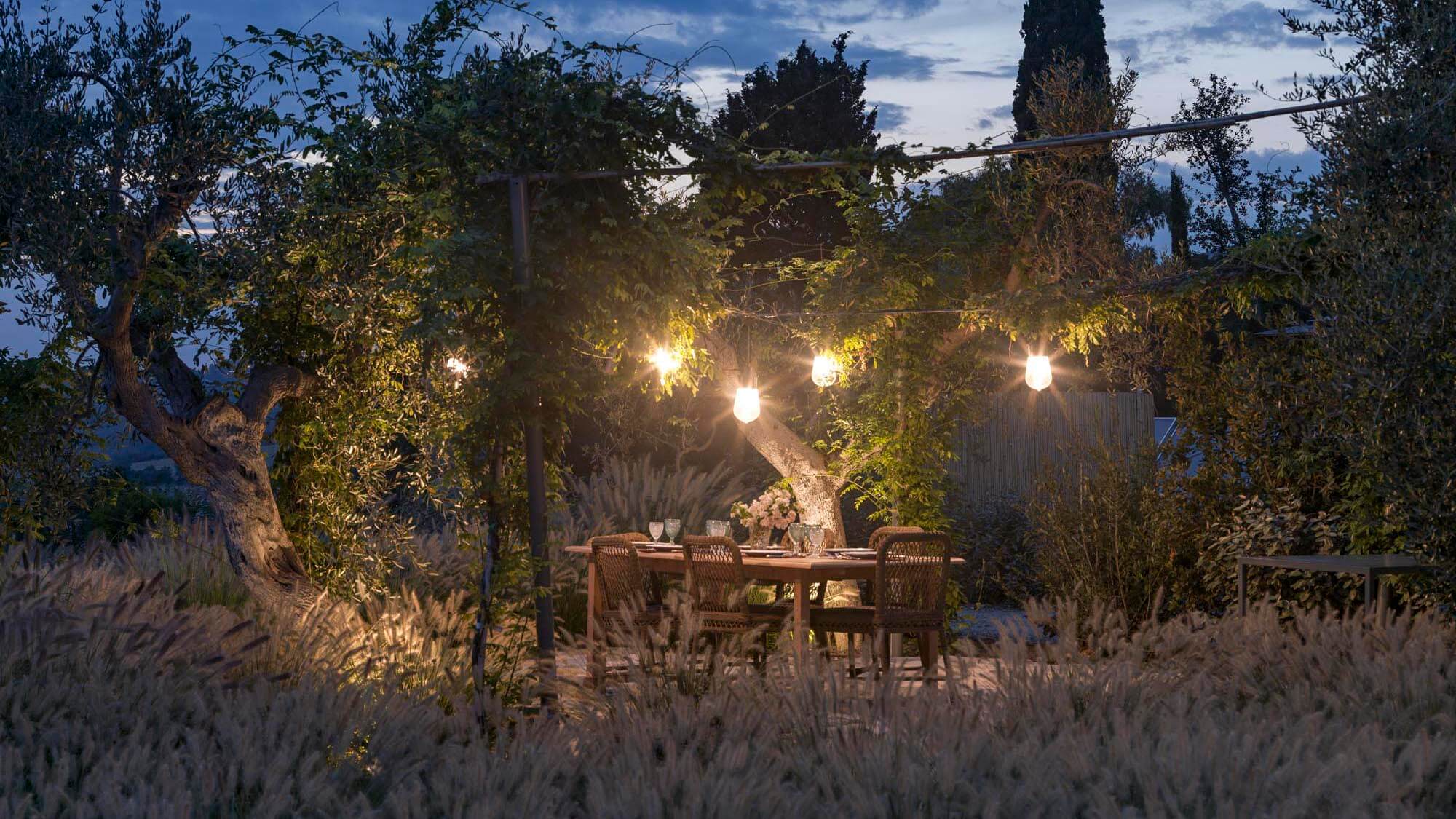 This modern and stylish 5 bedroom villa, with 5+ sumptuous washrooms, and a fully equipped kitchen, can comfortably accommodate up to 8 people. The villa is impeccable, with upscale, sleek interior decor and custom-designed furniture by top Italian artisans.
We've thought of everything so you can focus on your dream holiday and spoil yourself. Relax in the pool, sauna, or relaxation room and let our maid service and private chef handle all your needs. Enjoy exquisite traditional dishes prepared with locally grown produce or organically farmed on the estate.
Spend the day exploring nearby sites, the pristine beaches, beach clubs, and restaurants, or relax in your own private pool and enjoy dinner alfresco while you soak in the atmosphere and magic of Tuscany.
A luxurious oasis on Tuscany's magical Maremma coast
Situated in one of Italy's most fashionable seaside resorts
Stylish interior decor with custom-designed furniture by top Italian artisans
Large Glass doors and full of natural lights
An outdoor living area surrounded by olive groves, cypresses, and pines
Large Covered terrace perfect for all occasions and desires
Moments away from pristine beaches, beach clubs, and restaurants
Nearby, you'll find some of the best beaches and clearest water in Tuscany, and the
extraordinary Tarot Garden.
Visit the Church of San Nicola (XII century), built in the Romanesque style, with its
delightful Renaissance frescoes.
The perfectly preserved walls and historic center of Capalbio, with its quaint
cobblestone streets, make it a perfect destination for those in search of an
evocative atmosphere and picturesque views.
We don't stop at finding you the right property, we also assist you with tailor made,
once in a lifetime vacation experiences.